Trips Area
---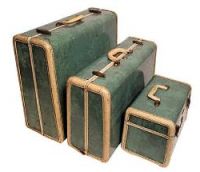 TRIPS & TOURS
If you want to meet with chosen lady(s), to get to know each other better and to establish serious, reliable and long-lasting relationships, then your next step is to make a trip to Ukraine.
Our highly professional staff is ready to help you in realizing your trip for your future Ukrainian wife. You will be impressed not only by meeting with the most wonderful Ukrainian lady(s), but also by professional, comfortable and sufficient services of our Marriage Agency.
To your selection we offer several Trip Packages, which best fit your needs and desires. During your trip we will introduce you to the lady(s) from . In order you have only pleasant memories of a trip to Ukraine, free from organizational troubles, we provide you with the car pick up/drop off the local airport/bus/train station, hotel accommodation, translation and other services.
You don't have to come to Ukraine a lot of times to make your choice, you can visit ladies from different cities during one trip. We will help you with car transportation between cites for additional fee, provide you with our translation service and make your traveling as comfortable as possible.
Upon purchasing your Love Trip Package you must contact our office and confirm with our staff which trip package you have chosen, dates you plan to travel to Ukraine and the cities you want to visit. We will than contact you right away and send you all necessary information.
When you arrive at the airport, you will be given your own personal calendar to see who and when you are meeting!
You will also be provided with the personal interpreter/guide for the whole time of your stay who will not only translate your meetings with lady(s), but also be a great help in your wish to surprise with something special for your chosen lady.
We really want you to get married and we are ready to work on helping you in this. . Don't forget to bring the RING! see our Regular prices for trips and tours

What happens when you BOOK YOUR TRIP ?
Once you have purchased a Trip/Tour package from ualadys.com (see About us) you'll be required to select between 1-? Beautiful single ladies from our "Gallery of ladies", depending on which trip/tour package you have purchased. When you have selected the required number of ladies, you will place them on your "My Selected Ladies" list. Please list them in the order you want to meet. The top of your list will be #1 then #2, etc. We will then ask you to write a short autobiography in which you... read more

Marriages & Engagements
Below you will see photographs of some of our former members who are now engaged and/or married. Some of the photos may only feature the lady. For the confidentiality of our male clients, at their request we have not featured their photos. read more

Are you ready to reserve a trip?
If so, please fill out the special form. This will allow us to proceed with arranging a tour agenda and hotel accommodations that will best fit your timetable Fill in our trip-request form

Bringing her back home by John Roth Esq.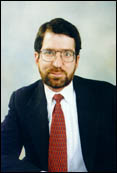 When we decided to recommend a Fiance(e) visa attorney to our clients we took an approach that differs from many of our competitors. Rather then looking for the attorney with the biggest advertising budget, we resolved to find the best specialist in terms of legal education, distinction of career, length and breadth of experience, services provided, quality of work product, accessibility to clients, speed and success in processing Fiance(e) visa applications, and overall client satisfaction. John F. Roth of Westchester County, New York, was the clear winner. We recommend his services to our clients, and receive no fee for the endorsement. We reproduce some of Mr. Roth's articles and writings below... read more

Trip Preparation and General Information
Some introduction services will send you alone into the great unknown to meet only a few ladies. You will be put into an apartment, exposed to great danger, inconvenience, and periods of isolation. This is not a trip! It's hit or miss at that point. At best, your local hosts will be grossly incompetent. If at all possible, please go within the safety and convenience of a trip where you will meet far more quality ladies. Read more about Travel Suggestions For Ukraine (money, your photos, weather, medications, luggage, documents, electricity, travel insurance, etc...) read more

Airline + Tickets + Visas
The following information maybe useful for you if you are planning your trip to Ukraine. Here you may find the list of the embassies of Ukraine located in your country or even region. After you contact the embassy and receive all the informations about your Visas you must get plane tickets to Ukraine and fix the dates of your arrival with trip manager. read more

Money & Costs
Currency: Ukraine gryvnia (UHA; sometimes spelled 'hryvnia')
Budget meal: US $20-30
Moderate restaurant meal: US $50-60 Top-end restaurant meal: US $150+
Budget room: US $50-60 Moderate hotel: US $100-150 Top-end hotel: US $250+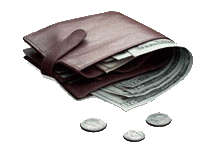 Food is ridiculously cheap in Ukraine, and accommodation isn't much more, especially outside Kiev. You can travel comfortably for around US $10-$150 a day, though prices are 15-30% higher in the capital. If you stick to mid-range * restaurants and hotels, you can expect to spend around US $80 a day. If you self-cater, share accommodation and rely solely on public transport you can reduce your costs even further. Exchange kiosks have the best rates, while hotels generally have the worst.
Hard currency can be changed into gryvnia anywhere, but travelers' checks credit cards are only accepted at certain banks and exchange offices in a few larger cities. You'll need to bring wads of cash, the most commonly accepted being the US dollar and Euro. Using hard currency in restaurants and retail shops has been officially banned, but many services aimed at foreign tourists are exempt from this ruling and expect hard currency. At upmarket tourist-oriented eateries, a tip of about 5-10% is expected; many include a 5% service charge in your bill, and you can add a bit more for excellent service. Haggling at the country's many food, art, souvenir and craft markets is expected and sometimes fierce.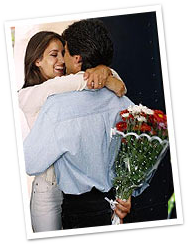 Features of ukrainian etiquette
Here are a few simple rules of etiquette that may help you out of trouble or embarrassment when visiting Ukraine
• To shake hands and handle things over a threshold.
• To pour drinks in a glass, which is held in hand.
• To whistle indoors (you will whistle away your good fortune)
• To open an umbrella indoors and hold it up.