She likes me or not?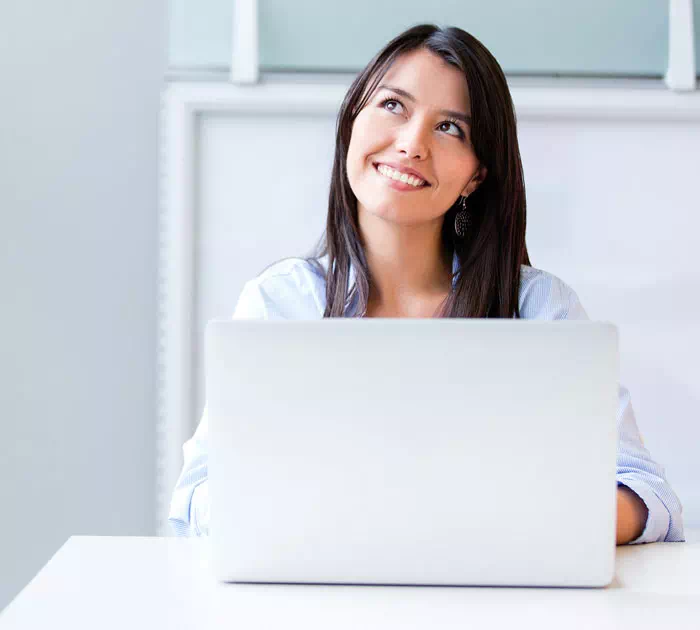 2021-01-07 ( Mon, 01 Nov 2021) Admin Admin 0 Hot Sexy Relations
How to understand in correspondence: she likes me or not? In the modern world, many people meet online, but how do you know if your feelings are mutual? Or does the interlocutor answer simply out of politeness?
There are some characteristic signs, details in the article.
Internet communication is a great way to meet and constantly communicate with the opposite sex, even if you don't see the interlocutor in real life. However, in online communication has a significant drawback: correspondence cannot demonstrate the emotions of a person who is on the other side of the screen. Therefore, during correspondence with a woman, a man may not understand: does a woman have reciprocal feelings towards him? And does she have a desire to get to know each other better? The answer to these questions is still possible learn from the correspondence, if you know some secrets. So, let's consider the main signs that will show the interlocutor about the interest of the desired person in further communication.
If a woman takes the initiative
Of course, the first step in acquaintance should be shown by a man. However, during further communication, a woman who is not indifferent to a man will periodically to strike up a dialogue first - this means that she is not indifferent to you. And, most likely, it will not mind if your communication moves to a new level.
Always in touch
Often, during online communication, the interlocutor can stop communicating for a couple of weeks, then reappears, as if nothing had happened. Such "negligence" in communication indicates a dismissive attitude towards the interlocutor. If a woman writes to you regularly, even about small things, this indicates her great interest in communicating with you. Because between communication with family, friends, or some other important matter, a woman gives preference to communication with you. This prioritization speaks of that you are not just a pen pal for her, but a very important person in her life. Another good sign is when a woman writes all sorts of, even insignificant, trifles about herself: for example, how her day went, some funny incident with her colleagues, etc. At first glance, this may seem boring, but in fact, this is a reason to cheer up: it means that she trusts you all the most intimate! Ignoring messages and responding to emails If a person is not interested in communicating with someone, then he will not bother to respond to the message. If the person is interested in the interlocutor, then the reply to the message will be in any case, even if the conversation is "about nothing." So the interlocutor demonstrates interest in communication. In this case, we can conclude that the woman is not indifferent to you. Also, most likely, the lady will want to write you a message immediately after she goes to the website ualadys. Wait for it online and watch. Internal message sending It is important not only to rejoice at the very fact of receiving a message from a girl, but also to pay attention to the semantic content of the message. Many users can reply to your questions are just out of politeness and tact, not taking the initiative in correspondence and avoiding the opportunity to talk about yourself. If a woman really likes to communicate with you, she will be interested in what is happening in your life, your plans, desires, impressions and others. events.
Signs of flirting
Girls always love to read "between the lines" and cannot do without hints. If you are not indifferent to her, then the interlocutor will surely unobtrusively inform about this: through romantic correspondence. Important. If you are indifferent to a woman, then she will answer purely out of politeness, without showing and the slightest sympathy. A woman who really likes you won't be stingy. on emotions. You should not draw premature conclusions if the woman did not respond immediately and did not tell you anything. Perhaps she had lower-case matters that needed to be resolved as soon as possible. However if the other person does this quite often, or leaves your message read and does not respond, chances are high that her feelings have cooled. Summing up, we can come to the conclusion: of course, during correspondence you can learn a lot about a person and even about mutual sympathy, however, remember that it is best not to delay the process of long correspondence and meet in real life.